How to Choose a Summer Running Camp
Running camps are a boon for high schoolers. Here's why, and how to choose the best one for you.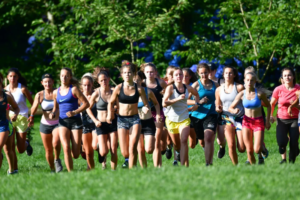 In the ever-distracted world we live in, a running camp is a joyful and even healing experience for runners, because it's immersive.
Ideally, a running camp provides training, community, learning, and fun all wrapped into one quality week. Athletes get to spend time running with those who share the same passion. They can learn from counselors, guest speakers, and other role models who inspire and inform the running journeys of campers. At the very least, it's a chance to log miles in a scenic setting.
Read the full article in PodiumRunner.com, Feburary 20, 2020, by Melody Fairchild with Elizabeth Carey